Supercook
Food Processor, Thermo blender, Supercook SC250 wifi Yumi SC110 Supercook Thermo Kochen Pasta Reis Gemuesepfannen Suppen Sossen Braten Kraeuter Gemuese Roestaromen Daempfen Fisch Vapore Dampfgaraufsatz Emulgieren Mayonnaise Sorbets Dips Marmeladen Puerieren Babybrei Hacken Nuesse Fruechte Mahlen
Huelsenfruechte Kneten Teig Kuchen Ruehren Schlagsahne Raspeln Mixen Smoothies Cocktails Crushen Eis Pulverisieren Zucker Reiben Kaese Schokolade Rezeptesammung 5 Knoepfe Einfach Yumiparty Multifunktional Modern Einfach Schritt fuer Schritt
---
THE SC350 – THE BEST SUPERCOOK EVER*
CREATE. COOK. ENJOY. SHARE
The SUPERCOOK SC350, now features: An incredible powerful motor with 1000 Watt (1.36HP, @ 20.000 rpm). 1.6 KG Pizza dough is done at easy in just 100 seconds. The torque increased by another 30% compared to the SC250. A motor reverse driver feature with a knife that is blunt on one side, will cook your sensitive ingredients to perfection. A dual motor cooler enhances the durability of the SC350 in long cooking processes even more. Slow cooking for up to 4 hours at 80 degrees or below. The family size jar with a volume of 4.5 liter finally feeds "all". The new stainless cooking basket can fit a medium size chicken, octopus or large size vegetables without the need of chopping it first. The newly designed transparent lid comes with SmoothLock(TM), close the lid with a tip of your finger. The SC350 can even "sous vide" cook as the motor will be set on hold ones the feature is selected. A keep warm feature is part of the new cook settings. The Libra scale is now an integrated module and reads out through the WiFi Yumi control module..
---
Nyhet! Betjeningsmodulen YUMI nå med WIFI
Oppgraderbart. Mobilt. 4.3" Fargedisplay. WiFi
Betjeningsmodulen Yumi er hjertet til din SC250 og finns nå tilgjengelig med WiFi! På denne måten blir YUMI oppskriftsappen på nett, en app for iOS eller Android og Kjøkkenmaskinen "fusjonert". Aldri var det enklere å velge oppskrifter og lage mat. 3 klikk i appen og du er i matlagingsmodus. Men det er også mulig å styre din maskin via de 6 velkjente knappene og stille inn koketemperatur, -tid og hastighet manuelt. Det høyopløste 4.3" displayet med store kontraststerke symboler gjør det enkelt og bekvemt å styre maskinen.
YUMI har sin store fordel, når du lager mat etter de ferdig-lagrede oppskriftene. Trinn for trinn fører den deg gjennom matlagingen. Samtidig gir den masse friheter å tilpasse de enkelte trinnene dine egne preferanser - ingrediensene har jo litt ulike egenskaper etter kvalitet, årstid, region osv. Interaktive meldinger på displayet og klare akustiske signaler holder deg alltid orientert om hvor langt du har kommet og hva du må gjøre nå.
---
Supercook Apps
Google Play Store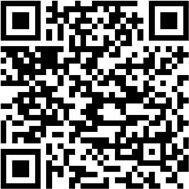 Apple iTunes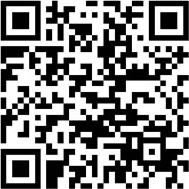 ---