Supercook
Recipe Community, Recipe search, Food planing, Food Processor, Thermo blender, Supercook SC250 wifi Yumi SC100 SC110 Super Thermal Cook cooking pasta rice vegetable soup ladles sauce roast vegetables toasted herbal steaming fish Vapore Dampfgaraufsatz emulsifying mayonnaise dips sorbets jams pureeing baby food fruits nuts chopping grinding
legumes kneading dough cake stirring whipped cream floats mixing smoothies cocktails ice crushing pulverizing sugar chocolate cheese graters.
---
THE SC350 – THE BEST SUPERCOOK EVER
CREATE. COOK. ENJOY. SHARE
The SUPERCOOK SC350, now features: An incredible powerful motor with 1000 Watt (1.36HP, @ 20.000 rpm). 1.6 KG Pizza dough is done at easy in just 100 seconds. The torque increased by another 30% compared to the SC250. A motor reverse driver feature with a knife that is blunt on one side, will cook your sensitive ingredients to perfection. A dual motor cooler enhances the durability of the SC350 in long cooking processes even more. Slow cooking for up to 4 hours at 80 degrees or below. The family size jar with a volume of 4.5 liter finally feeds "all". The new stainless cooking basket can fit a medium size chicken, octopus or large size vegetables without the need of chopping it first. The newly designed transparent lid comes with SmoothLock(TM), close the lid with a tip of your finger. The SC350 can even "sous vide" cook as the motor will be set on hold ones the feature is selected. A keep warm feature is part of the new cook settings. The Libra scale is now an integrated module and reads out through the WiFi Yumi control module..
---
The ALL NEW Yumi WITH WIFI
Updatable. Mobile. 4.3" colour display. WiFi and APPs
The Yumi control module is the heart of the Supercook appliances and now comes with WIFI. It combines the Yumi recipe web App, an iOS and Android with the Supercook. 3x "In App clicks" and you are ready to cook. The Yumi also allows you to control the Supercook\ in the conventional way using just the 6 buttons, i.e. to adjust the temperature, speed and time manually. The 4.3" full-colour display with its large high-contrast symbols makes handling the kitchen machine simple and intuitive.
The Yumi really comes into its own when you cook the saved recipes. The Yumi takes you through the preparation and cooking processes step by step while at the same time giving you enough flexibility to adjust the cooking settings, as all foods behave differently depending on the season and their regional origin. Interactive messages on the colour display combined with acoustic signals inform you about cooking progress and any preparation steps you need to take. Would you like to cook at the homes of friends who already have a SUPERCOOK ? Then all you need to do is take your Yumi with you as it fits any Supercook from 2013.
---
Supercook Apps
Google Play Store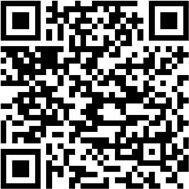 Apple iTunes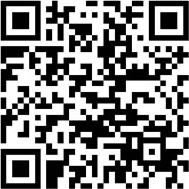 Please load the app via the links to your mobile device. For iOS and for Android
---
SUPERCOOK Activities and News
Trade fair. Cooking events. Promotions. New brand Partners.
Globe Electronics is distributing the all new Supercook SC350, accessories and spare parts therefore. Further Globe Electronics will carry parts for the previous Supercook marketed.