Supercook
Recipe Community, Recipe search, Food planing, Food Processor, Thermo blender, Supercook SC250 wifi Yumi SC100 SC110 Super Thermal Cook cooking pasta rice vegetable soup ladles sauce roast vegetables toasted herbal steaming fish Vapore Dampfgaraufsatz emulsifying mayonnaise dips sorbets jams pureeing baby food fruits nuts chopping grinding
legumes kneading dough cake stirring whipped cream floats mixing smoothies cocktails ice crushing pulverizing sugar chocolate cheese graters.
---
Supercook SC250 WIFI ENABLED*
CREATE. COOK. ENJOY. SHARE
Just cooking is a thing of the past. Using the SC250, the WiFi Yumi control module (*Yumi with wifi accessory) and the continuously increasing worldwide recipe community, a new era of cooking has been initiated. Be inspired and share recipes with your friends. Simply use the free Yumi Recipe App to download your recipe selection. Do you have your own ideas for great creations? Fabulous, then you can create your own recipes online and use them immediately.
Once you registered, we shall inform you online or per e-mail about software updates for the SC250 and the Yumi. This way, your SC250 remains up-to-date for many years to come making it a more than worthwhile purchase. We can inform you as soon as a new recipe from our international SUPERCOOK chefs is available for downloading. As you will see, cooking has never been so modern and so interactive.
---
The ALL NEW Yumi WITH WIFI
Updatable. Mobile. 4.3" colour display. WiFi and APPs
The Yumi control module is the heart of the SC250 and now comes with WIFI. It combines the Yumi recipe web App, an iOS and Android with the SC250 kitchen machine. 3 in App clicks and you are ready to cook. The Yumi also allows you to control the SC250 in the conventional way using just the 6 buttons, i.e. to adjust the temperature, speed and time manually. The 4.3" full-colour display with its large high-contrast symbols makes handling the kitchen machine simple and intuitive.
The Yumi really comes into its own when you cook the saved recipes. The Yumi takes you through the preparation and cooking processes step by step while at the same time giving you enough flexibility to adjust the cooking settings, as all foods behave differently depending on the season and their regional origin. Interactive messages on the colour display combined with acoustic signals inform you about cooking progress and any preparation steps you need to take. Would you like to cook at the homes of friends who already have a SUPERCOOK SC250? Then all you need to do is take your Yumi with you as it fits any SC250 kitchen machine.
---
Supercook Apps
Google Play Store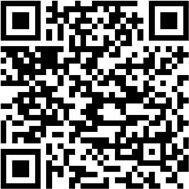 Apple iTunes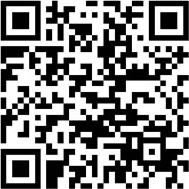 Please load the app via the QR-Code scan feature of your mobile device or follow the links to iOS and Android
---
SUPERCOOK ACtivities AND NEWS
Trade fair. Cooking events. Promotions. New brand Partners.
We are proud to announce that another create brand has joined the Supercook movement. The new Bellini.SUPERCOOK Kitchen Master now makes use of the Supercook Appliance OS (Operation System). More information can be found here: Bellini.SUPERCOOK Kitchen Master